---
---
Intuition Razon Sharp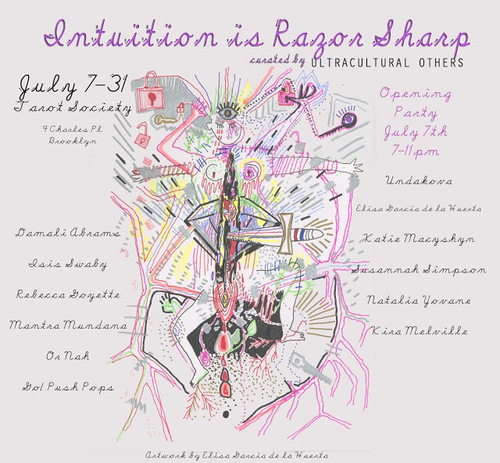 ---
SECRET GARDEN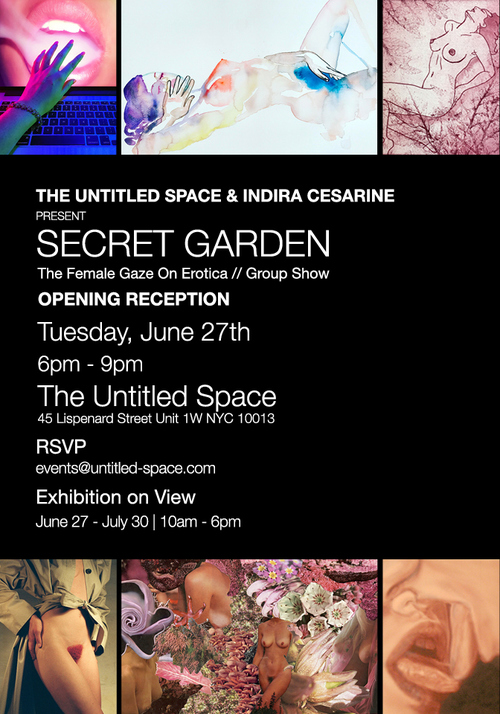 ---
---
MAC - Residencia Interspecifics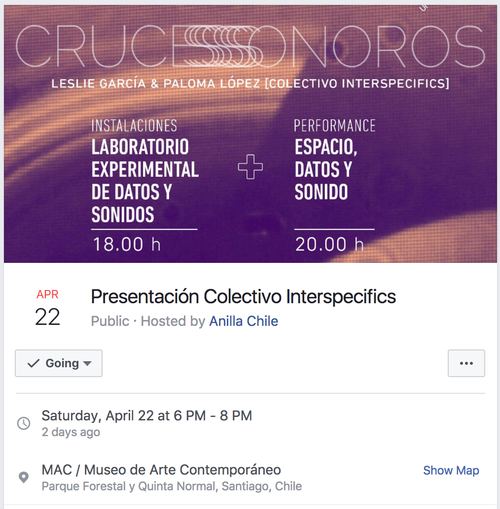 ---
CA2M Centro de Arte dos de Mayo, Madrid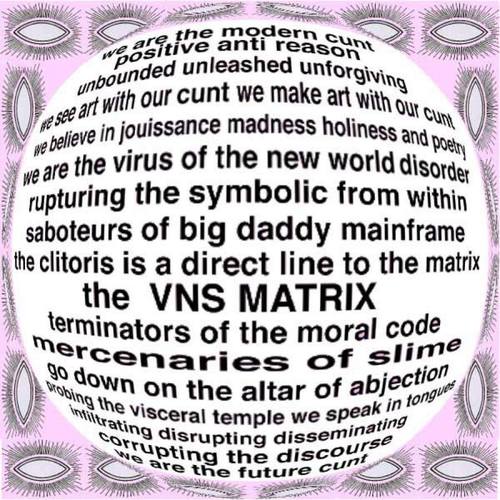 CINE LOS DOMINGOS


HASTA QUE LAS COSAS Y LOS CUERPOS SEAN COMO QUEREMOS QUE SEAN
DOMINGOS 22 ENERO — 5 MARZO 2017

DOMINGO 26 FEB. 18:30 H
REALIDADES ALTERADAS
Charla con Elena Oroz

Frente a la corporalidad y sexualidad de las biomujeres construida e hiperrepresentada por el tecnocapitalismo, nace una corriente artística centrada en la decolonización del cuerpo y del ser mediante técnicas que van más allá de la consciencia humana. La meditación, la hipnósis, la respiración y la privación o hiperestimulación sensorial, permiten el acceso a diversas realidades alteradas en las que entender y sentir el cuerpo fuera de todo paradigma científicosocial. A partir de la interrelación entre consciencia, poder, feminismos, ciencia y trance sonoro; Elisa García de la Huerta, Tabita Rezaire y Dominika Ksel, crean bioecosistemas y autorretratos en los que la naturaleza y la cibersexualidad se fusionan en busca de una identidad queer radical.
---
"The F Word" Post-Screening Q & A with Director Robert Adanto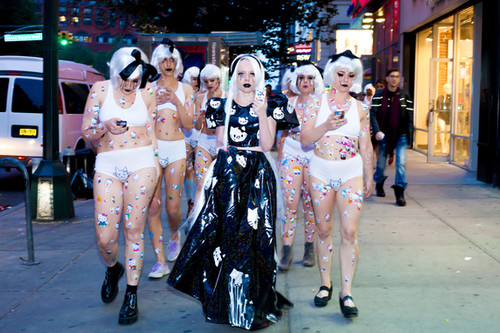 On Tuesday, January 24th, the University of Michigan's Institute for Research on Women and Gender will present The F Word, a documentary about radical 4th wave feminist performance by Robert Adanto.
---
"Love Action Art Lounge"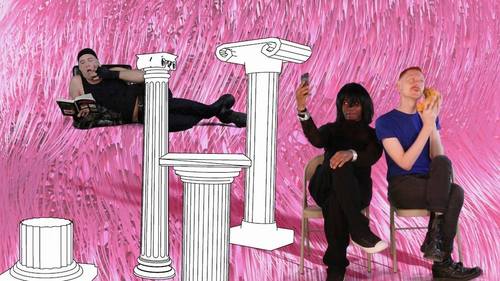 "Love Action Art Lounge" is a group exhibition that features works that are generated from or encourage convivial social scenes, freedom of expression, and interpersonal connectivity.

Curated by Franklin Street Works' Creative Director, Terri C Smith, the exhibition will be on view from January 28 – May 7, 2017. Exhibiting Artists: Chloë Bass, Katie Cercone, Go!PushPops, Elisa Garcia de la Huerta, Riley Hooker, House of Ladosha, Carmelle Safdie, Christopher Udemezue, and Laura Weyl. The exhibition will also include a commissioned event with Bruce High Quality Foundation University on March 25th as well as educational programming throughout the exhibition. "Love Action Art Lounge" is supported by a generous two-year grant from The Andy Warhol Foundation for the Visual Arts and with support from Connecticut Office of the Arts.
---
SHE/LORD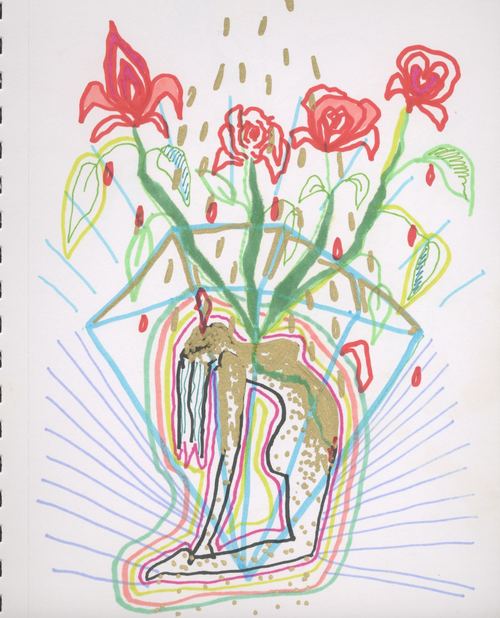 NOW IS THE TIME FOR SELF-CARE AND COMMUNITY CARE...
At this crucial point in history - one that demands we advocate for the amplification and honoring of marginalized voices and defend justice, equity, inclusion, and safety, resolutely - we at She/Folk want to inaugurate She/Lore with a collection of writings that promotes compassion, creativity, and perseverance.
"
UNCERTAINTY I think are my current mantras, besides listening to a lot of music, purging my frustrations about being in a bubble, recycling my anxiety and urgency about the world and how insignificant we can be dancing to techno, letting yourself operate and explore other forms of communication and dimension - body travels and feeling loved in my queer community, Brooklyn has allowed me to slowly find my FAMILY as I move into my MOST AUTHENTIC SELF - it's what gives me a sense of connection to find the courage to keep doing the work, believing in myself, embracing that I AM A WORK IN PROGRESS and already PERFECT AS IMPERFECT as I am."
---
COSMIC UNITY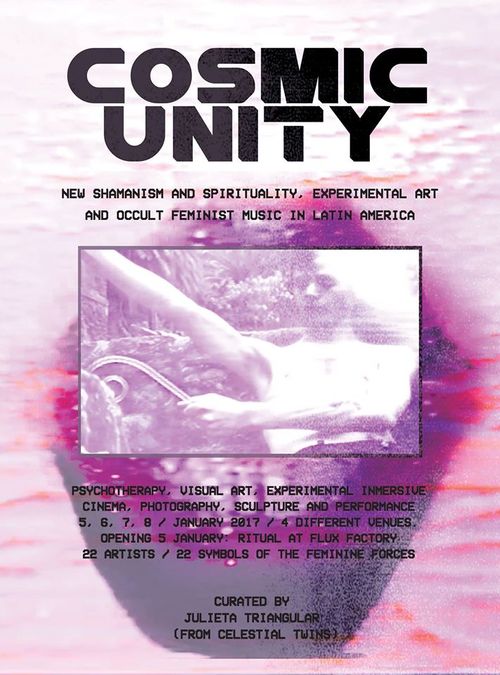 ---
THE HIDDEN VALLEY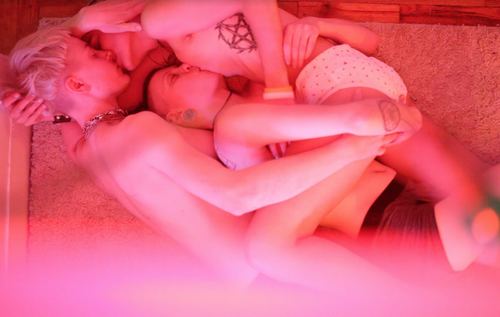 THE HIDDEN VALLEY, a two-day multimedia festival FRIDAY OCTOBER 7 + SATURDAY OCTOBER 8 at LAST FRONTIER NYC. Presented by WILD EMBEDDINGS & PULSAR Also featuring @wildtorus @therealnarcissister#video #performanceArt
lecture and discussion on the topic of le petit mort or "the sensation of orgasm as likened to death" (Oxford English Dictionary)
FRIDAY 10.7 / 7:30p
Video Screening / Performance Art /
---
JULY 7th YOUTH EXPLOSION Curated by Marie Tomanova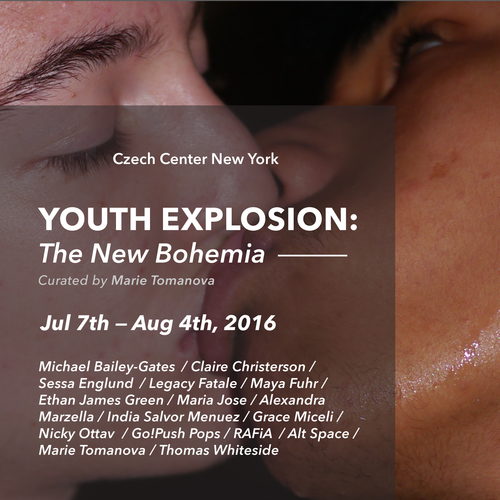 ---
---
---
---
---
---
---
El Mercurio, Artes y Letras. Octubre 19, 2014 by Waldemar Sommer. Critica de Arte A11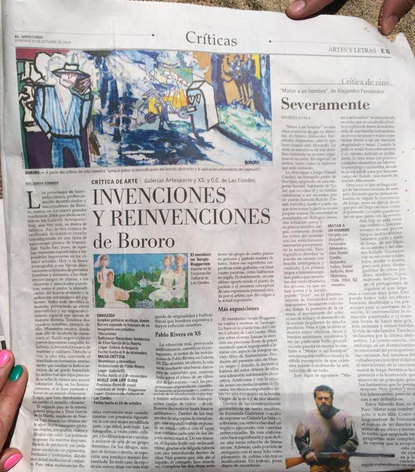 Octubre 19 En Artes y Letras, El Mercurio x Waldemar Sommer
. Critica de Arte A11